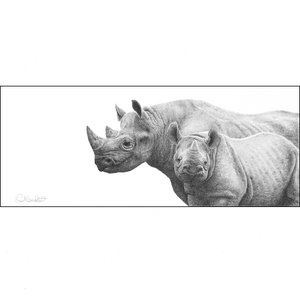 LOT 3
CLIVE MEREDITH
Original artwork
Ray of Hope. Pencil drawing

This is the original drawing of a sold-out limited edition print.

Clive is a self-taught artist & is renowned for the stunning realism of his work and the ability to inject real life & character into his works. In 2010 he was named Wildlife Artist of the Year & has appeared as a finalist in the DSWF Wildlife Artist of the Year three times.

The auctions for Lots 1-3 will be concluded on the evening of 12th October at the Explorers against Extinction evening at the Royal Geographical Society. Online bidding will finish at 1700 GMT on the 11th October. The highest online bid will be held by the Auctioneer as a commission bid.
37 cm x 16 cm
Signed. Donated by Artist.
Unfortunately this lot has been withdrawn from auction. All bidders on this lot will be contacted shortly. We are sorry for any inconvenience caused.
10204
Bidding Ended :
Thursday, 12 October 2017 15:12:11