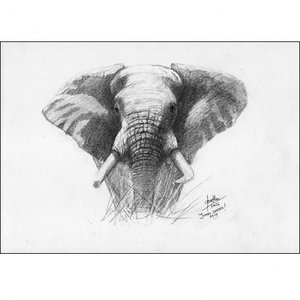 LOT 16
JONATHAN TRUSS
Sketch - Artist
Jumbo Sketch. Pencil.

Jonathan is one of the Worlds leading wildlife artists. He has twice been winner of the BBC Wildlife Artist of the Year Frozen Planet category and was a David Shepherd Wildlife Fund wildlife artist of the year finalist 4 years in a row. He is a tireless campaigner for animal conservation.
21 cm x 29 cm
Signed. Donated by Artist.
10217
Bidding Ended :
Sunday, 15 October 2017 19:30:00