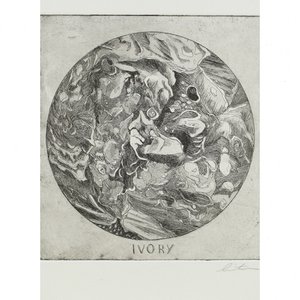 LOT 22
MARIA QUINTIN
Original artwork
Ivory. Aquatint etching.

Maria Quintin is currently studying at the Arnolfini, Bristol. She tries to learn more about the complexity of nature through its design and to share her findings through her art. Recently, she has been studying microscopic imagery of cellular forms & exploring the concept of identity through this. For our campaign she has drawn ivory as seen on a microscopic level.
16 cm x 21 cm
Signed. Donated by Artist.
10223
Bidding Ended :
Sunday, 15 October 2017 19:42:00