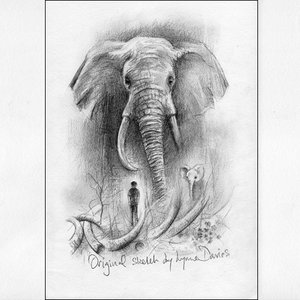 LOT 31
LYNNE DAVIES
Sketch - Artist
Memories and Remorse

Pencil

Lynne paints subjects that she is passionate about, sometimes triggered by a dream. She has always loved wildlife, her most amazing moment was stumbling across wild elephants for the first time, a moment that took her breath away.
21 cm x 29 cm
Signed. Donated by Artist.
10350
Bidding Ended :
Sunday, 15 October 2017 20:00:00