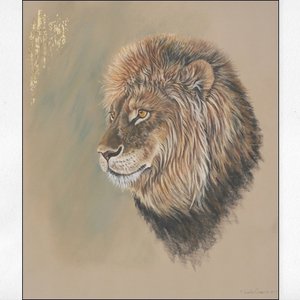 LOT 72
YVONNE LAMDEN COOPER
Original Artwork
Before the Sun Sets

Pastel pencil, charcoal & gold leaf

All profits to ASA

Yvonne is a professional artist living in Norfolk. She uses pastel pencils and charcoal which enables her to obtain the beautiful detail in her work and adds touches of gold leaf as highlights in some of her work. British wildlife, particularly the brown hare, has played a major part over the years in the recognition of her ability as an acclaimed artist. In 2016 she won The David Shepherd Award for Endangered Species at the TWASI exhibition.
44 cm x 51 cm
Signed. Donated by Artist.
10391
Bidding Ended :
Sunday, 15 October 2017 21:22:00

;