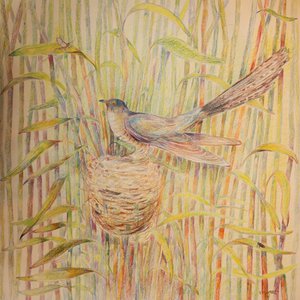 LOT 84
KATE WYATT
Original Artwork
Coloured pencil Drawing

Kate usually draws and paints British wildlife but after enjoying the antics of four cuckoos this spring she discovered they were on the red endangered list of African species, putting at risk their annual migration to the UK. She has therefore drawn them for the campaign to highlight their plight.
51 cm x 51 cm
Signed. Donated by Artist.
10403
Bidding Ended :
Sunday, 15 October 2017 21:46:00