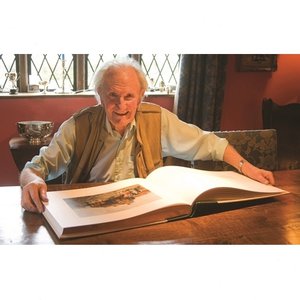 LOT 91
DAVID SHEPHERD ARCHIVE
Limited Edition Book
'This collection is a very rare opportunity as this sort of book is usually only published to commemorate an artist's work long after he is gone. I am so lucky to have the opportunity to choose and present my own selection of paintings from my life's work.' David Shepherd

This tribute to the world famous artist contains 123 reproductions of his work, printed using light fast inks on a specially commissioned archival quality paper and is hand bound in leather and vellum. It comes with a unique limited edition print, "Tiger Haven" which has never been released before. The book and print are limited to a worldwide edition of just 1000 copies. Signed by David Shepherd.


Signed by David Shepherd.
10414
Bidding Ended :
Sunday, 15 October 2017 22:00:00