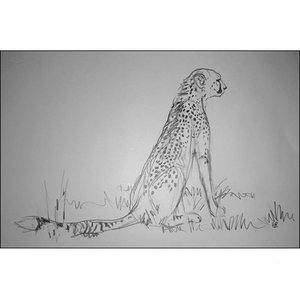 LOT 128
PAUL BOSMAN
Sketch - Artist
Pencil

"I see art and wildlife conservation as a symbiotic relationship. Because art keeps alive the memories of wildlife in a natural setting, it stimulates a longing in the public to know that such scenes will continue to exist in nature." The late Paul Bosman (1929 - 2011). Leading wildlife artist. Many thanks to his family for the generous donation of this original sketch from his legacy collection.
c. 29 cm x 20 cm TBC
Signed. Donated by Artist's family.
10964
Bidding Ended :
Sunday, 15 October 2017 23:14:00