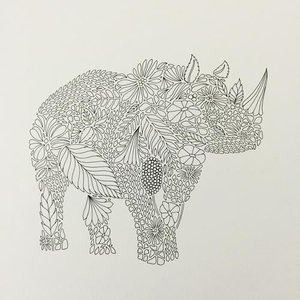 LOT 161
MILLIE MAROTTA
Original Artwork
Ink drawing

Millie is a hugely popular freelance illustrator working in her studio by the sea in a little corner of West Wales. Her illustration and colouring books have been described as International sensations and are Sunday Times Bestsellers. Her 2015 book Animal Kingdom was Amazon UK's biggest seller that year.
29 cm x 29 cm (Rhino c. 14 cm x 12 cm)
Signed and donated by Artist.
11109
Bidding Ended :
Monday, 16 October 2017 00:20:00