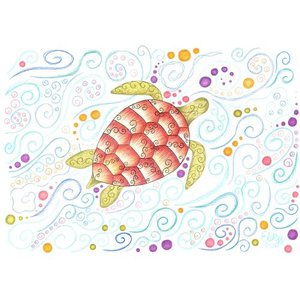 LOT 113
EMMA KERRIDGE
Category: Marine
Not just a drop in the Ocean

Coloured pencil

29 cm x 21 cm

Mounted. Signed. Donated by Artist
Emma is a coloured pencil artist, specialising in art inspired by patterns and nature..
Turtle in patterns of nature.

This piece is based on the idea that every single living being counts and that if everyone can contribute or perform a small action to help nature, it becomes a big effort overall.
Artists website: elkiewildart.co.uk
2045154
Bidding Ended :
Sunday, 25 November 2018 17:52:00