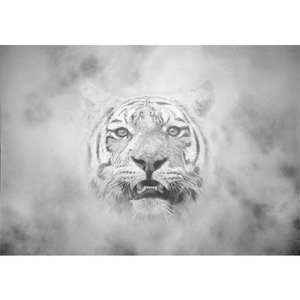 LOT 136
GEMMA HAYWARD
Category: Cats
Tiger in the Mist

Pencil

85 cm x 60 cm

Mounted for exhibition. Sold rolled. Signed. Donated by Artist
Using her passion for art, photography and travel, Gemma creates lifelike visions of a variety of creatures, both British and the more exotic.
Portrait of a tiger staring out.
Gemma was a finalist in the David Shepherd Wildlife Foundation Artist of the Year competition with this piece and we are delighted that she has generously chosen to donate it to help raise funds for conservation. This large, striking and beautifully detailed artwork is valued at £1,850.
Artists website: gemmahaywardart.com
2045177
Bidding Ended :
Sunday, 25 November 2018 18:18:14

;