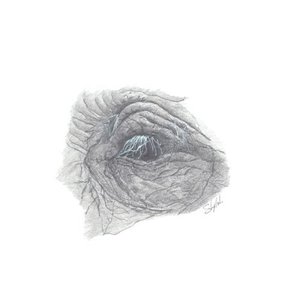 LOT 381
STUART ARNETT
Category: Elephants
Envision

Pencil

29 cm x 21 cm

Mounted. Signed. Donated by Artist
Stuart is a Canadian wildlife conservation artist and a signature member of the Renown Artists for Conservation group. His graphite drawings focus on threatened and endangered species.
Study of an elephant's eye.
Stuart says: the eyes cannot lie - they show the true personality. This close up was chosen for that reason to show the strength and vulnerability of the African elephant.
Artist website: stuartarnett.com
2045422
Bidding Ended :
Sunday, 25 November 2018 22:22:58

;