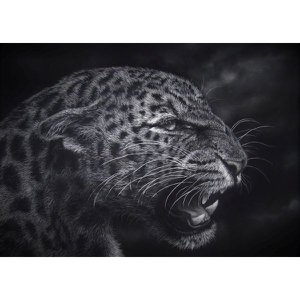 LOT 10
ANGELA MAY SMITH
Category: Cats
Snarling Leopard

Charcoal & Pastel

50 cm x 63 cm

Framed. Signed. Donated by Artist.
Angela's work has been displayed in many art exhibitions around the country and is now recognised nationally for her fine detailed pastel coloured and charcoal artwork of wildlife animals.
It was a delight to capture a photo of the leopard snarling and then to translate this onto art paper as a black and white drawing.
2084815
Bidding Ended :
Sunday, 17 November 2019 18:22:32