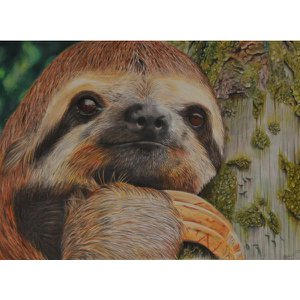 LOT 20
BONNITA MOABY
Category: Other Mammals
Patience is a Virtue

Coloured Pencils

29 cm x 42 cm

Unframed/unmounted. Signed. Donated by Artist.
Bonnita is a creative junkie that loves to draw just about anything! She has a real passion for animals.
Over 20 hours of hard work went into making this piece of highend art. I hope you like it.
This artwork has been framed for our UK tour. The successful bidder will be given the option to buy the piece framed for an additional £15 (A4) or £20 (A3) to the hammer price
2084825
Bidding Ended :
Sunday, 17 November 2019 18:39:00