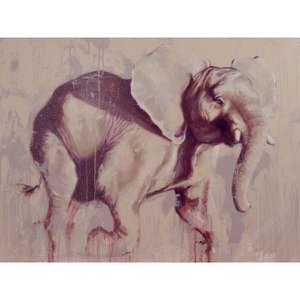 LOT 24
CATHERINE INGLEBY
Category: Elephants
Bluster

Oil on Canvas

81 cm x 61 cm

Framed. Signed. Donated by Artist.
Catherine Ingleby is a renowned wildlife, sporting and equine artist based in Berkshire. She is represented by several major galleries, both throughout the UK, and abroad. She trained as an artist in both Paris and Florence accumulating a solid basis of draughtsmanship on which to base her now instantly recognisable style of dramatic light and movement.
Painting of a young elephant.
2084829
Bidding Ended :
Sunday, 17 November 2019 18:50:30